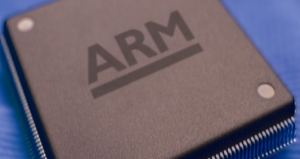 UK company ARM Holdings appears to be backing up its claims as a major processor design player in the Internet of Things (IoT) market. ARM signed 53 licenses for processor designs compared with 26 the previous year.
Smart phones to IoT
While ARM is the chip designer behind the vast majority of the smart phones in the world, it is also aggressively entering the machine-to-machine market, a significant subset of the Internet of Things.
ARM further signaled its interest in Internet of Things marketshare with its purchase of Offspark last week, an IoT security firm. The company is also moving into server technology which, given the symbiotic relationship of IoT and the Cloud, could be a winning combination. ARM produced 12 billion chips in 2014.
Over 25 IoT devices per person on the planet
While some predict ARM might be slowing because of projected reduced smart phone sales, projections of 25 plus networked computing devices per person on the Earth, might give ARM plenty of room to work.